A magnificent waterfall with a height of 120 meters and a width of 73 meters.
It is one of the three most famous waterfalls in Japan; the other two are Kegon Falls in Nikko, Tochigi Prefecture, and Nachi Falls in Kumano, Wakayama Prefecture.
It is a real spectacle to see the water cascade down a huge rock cliff that has four main platforms.
The surrounding scenery in each season is also beautiful, particularly in autumn when the leaves are changing color. In the winter, you may be able to see it as an icefall, with the entire waterfall frozen in white.
You can stroll along a path around the torrent and follow a hiking trail to Mt. Tsukioresan.
Fukuroda Falls Seasons
Spring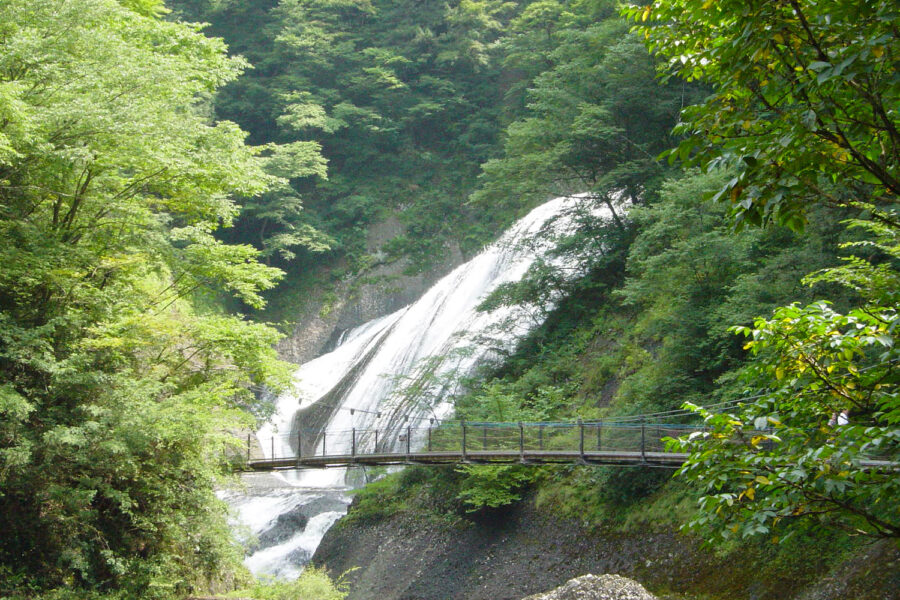 Summer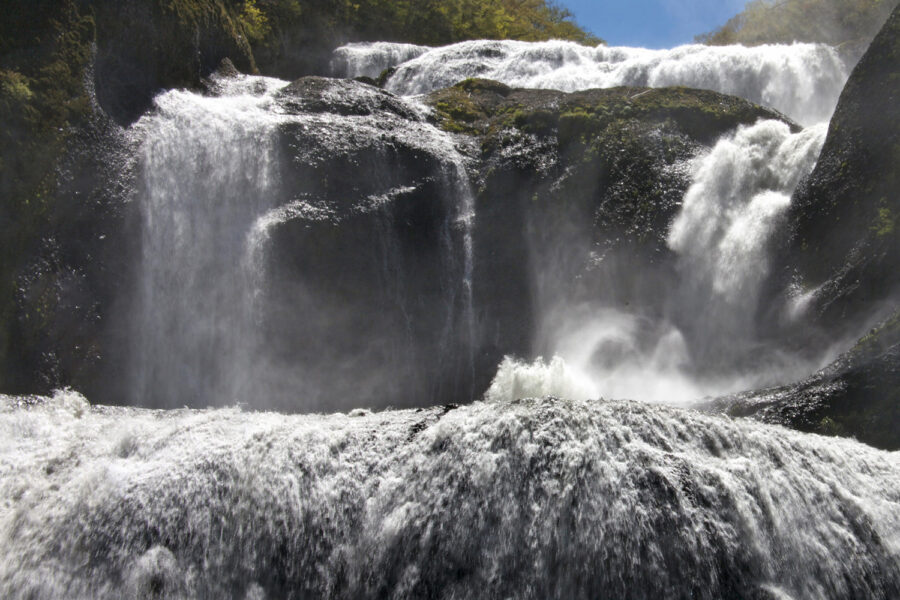 Autumn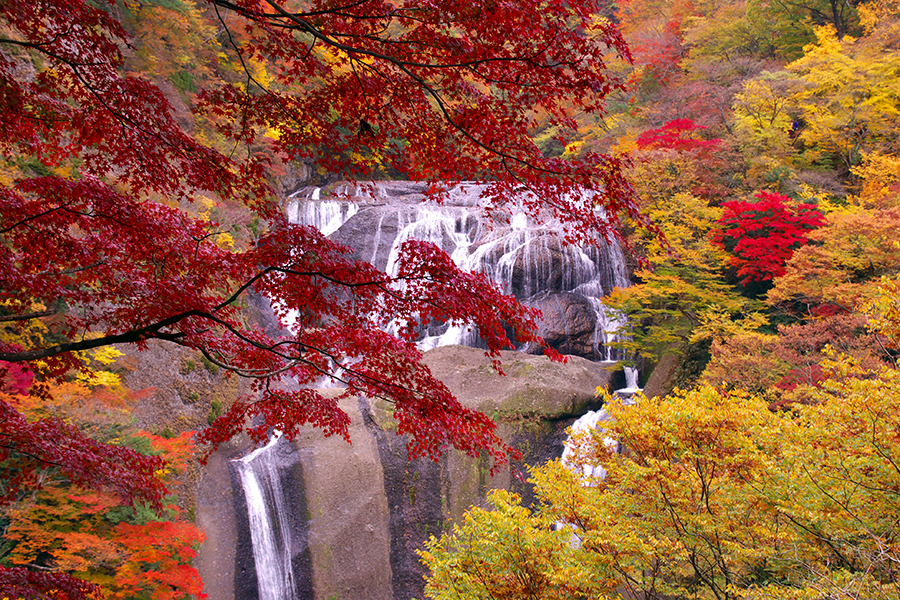 Winter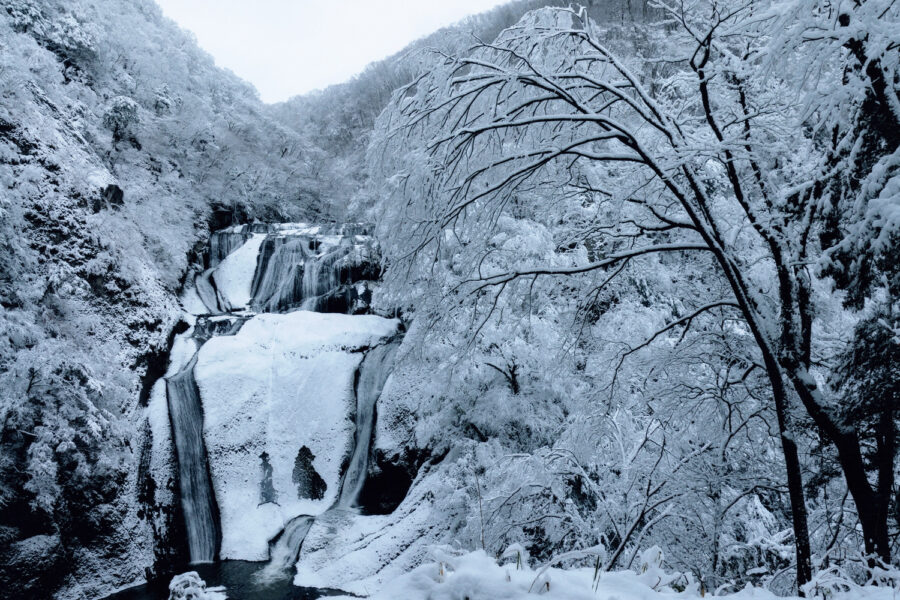 Daigo Light
Daigo Light is an event in which the waterfall is lit up fantastically at sunset. This event is held in autumn and winter every year.
Tunnel and observatory
You can go through the Fukuroda Falls Tunnel to enjoy a special view of the waterfall.
There are two observatories at the other side of the tunnel, from which you can see the waterfall from different angles.
The first observatory faces the middle tier of the waterfall, enabling you to see the waterfall right in front of you.
The second observatory is located higher up, on a viewing platform, so you can look at the waterfall from above.
Coming out of the tunnel, you can reach the opposite bank of the waterfall river by crossing the suspension bridge. There is a walking trail along the mountain stream.
Information
Location
Fukuroda, Daigo Town, Kuji County, Ibaraki Prefecture
Hours
8:00 – 18:00 from may to October
8:00 – 17:00 November
9:00 – 17:00 from December toMarch

Closed
Open 365 days
Fee for visiting Fukuroda Falls Tunnel
Adults, 300 yen; children (up to 15 years old), 150 yen
Restroom
Available (6 public toilets, one of which is for women only)
Barrier-free toilet
If you would like to use a wheelchair free of charge, please contact the administration office.